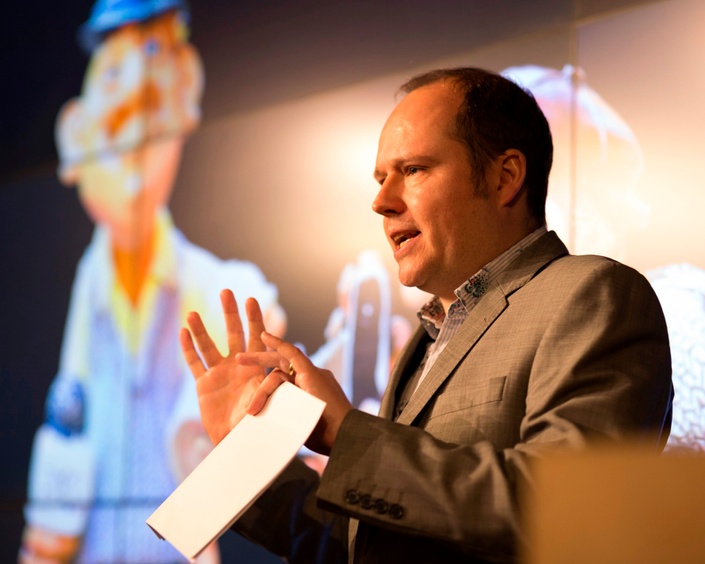 Live Training Days: How to Make Your Company FAMOUS
Fun, fast-paced, LIVE and interactive media training events with Guardian journalist Jon Card
"Do yourself and your company a favour and just go" - Declan Cassidy, MakerClub
*************** Book early - these sessions often sell out ***************
Jon Card writes for The Guardian, Daily Telegraph and The Times, and regularly consults with entrepreneurs, marketers and PRs in collaboration with Innovate UK.
In this fast-paced, interactive training session, Jon will lift the lid on how the media selects stories for publication.
He will also reveal the time-honoured storytelling techniques used by Oscar winning film directors, PR gurus, savvy business leaders and successful politicians to capture the attention and imagination of audiences.
During this session, you'll learn why some companies gain more publicity than others, delving into the media strategies used by successful entrepreneurs such as Richard Branson, Anita Roddick, Innocent Drinks and Brewdog.
This event, aimed at business owners and media professionals, will help you execute a media campaign from start to finish and troubleshoot problems in existing campaigns.
There will also be plenty of opportunity for Q&A and group interaction, as well as the chance to practice interview techniques in a relaxed and informal environment.
The numbers at this Coverage Class are limited to ensure attendees gain the most from the experience.

Key questions answered in this session
- Why some campaigns gain huge amounts of coverage while others fail
- How to find the right journalist to contact
- How and when to approach a journalist
- What companies need to do to prepare for interaction with the press

- Resources companies need to launch a successful media campaign

What you'll get out of it
Attendees will leave this session with a far clearer understanding about how media works and how they can interact with journalists to gain publicity for their business, campaign or a client's business.
There will be regular opportunities throughout the session to ask Jon media related questions.
Attendees will be given the opportunity to undergo a 'live interview' and receive personalised feedback if they wish.

All attendees will be invited to join a free Facebook group post-session for ongoing support and access to excellent media resources.
Here's what attendees from the last London Coverage Class said:

"What an excellent session. Jon's clear and helpful insight into the world of getting PR coverage for businesses was invaluable. I'd recommend this to any entrepreneur, PR company or business wanting to work out how to efficiently and effectively connect with the media - this is essential."
Sophie Devonshire, CEO, The Caffeine Partnership

"Jon led an insightful session on gaining PR and media attention for your start-up. It was really useful to reprogramme the way you see your own business and know how to pitch it. Jon is a really knowledgeable guy and was great at answering all our questions."
Jennifer Quigley Jones, founder, Digital Voices

"I was delighted that I chose to make the time to travel to London for Jon's event, which has paid for itself several times over. Good pizza, lots of wine - and most importantly, solid, candid advice. I'd highly recommend Jon's courses to all business owners who are looking to grow."
Carl Reader, Chairman, d&t business advisory

"Useful and enjoyable. There's not many events that pull off both of these but Jon manages it. Highly recommended, and we're already getting press having followed some of the basic rules - which didn't seem so basic until Jon pointed them out."
Charlie Blair, managing director, Gravitricity

"The content in this class helps you understand how the media machine works, and makes how you can deliver your message as effectively as possible. A must attend."
Andy Ling, CEO, Perpetual V2G Systems
SIGN UP FOR A LIVE TRAINING DAY
Your Instructor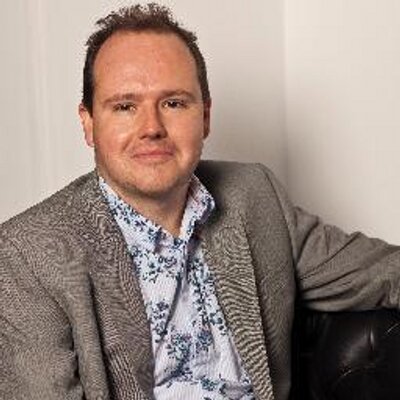 Jon Card writes about business and enterprise for the Guardian, Telegraph & Times and also works with Innovate UK to help entrepreneurs gain press. Jon is founder of Chief Storytellers and the How to Make Your Company FAMOUS live training day, which regularly sells out in the UK. In 2019, Jon launched Chief Storytellers online to help ambitious leaders worldwide gain control over their stories and DIY their own, successful media campaigns.
Class Curriculum
Sign up for a LIVE media training event
Available in days
days after you enroll
This course is not open for enrollment.